Panasonic offer reliable, high quality, long-life polymer capacitors in four ranges: Hybrid, OSCON, SP-Cap and POSCAP. The variety ensures that solutions can be found for applications across many industries.
These are efficient, space-saving and cost-effective alternatives to traditional multi-layer ceramic capacitors, with shorter lead times, from an established industry leader. Inelco Hunter are pleased to offer a wide range of Panasonic capacitors.
Hybrid
The Hybrid series capacitors combine the benefits of Aluminium Electrolytic and Speciality Polymer Capacitors, with high voltage, high reliability, low leakage, and low ESR. These are a more cost-effective option featuring greener technology.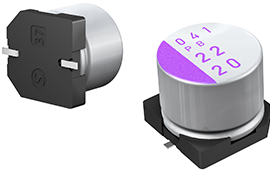 OS-CON
OS-CON are wound aluminium capacitors with high conductive polymer. Acquiring low Equivalent Series Resistance (ESR) even at low temperatures, they have excellent noise reduction capability and frequency characteristics, offer high ripple and high pressure resistance, and a long life span.
POSCAP
Panasonic's innovative construction and processing yields one of the lowest ESR levels in Polymer Tantalum Capacitor technology and exhibits excellent performance in high-frequency applications. Offering a high volumetric efficiency for capacitance, POSCAP capacitors demonstrate high reliability and high heat resistance, together with a small PCB footprint.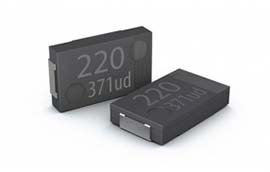 SP-Cap
SP-Cap is a rectangular chip-shaped multi-layer aluminium capacitor that uses a polymer as its electrolyte. Ideal for customers who are concerned about ripple noise, it is a low profile, low cost and ultra-low ESR choice.
Why Choose Inelco Hunter?
At Inelco Hunter, we have formed strategic partnerships with leading manufacturers, allowing us to offer a comprehensive range of quality products. When buying from us you benefit from an integrated approach to your design, project and production requirements
Our range of products include:
LCD, TFT, OLED & Custom Solutions
Touch Screen Panels
Panel PC & Embedded Solutions
Interconnect Solutions
Fans, Blowers & HL Assemblies
Thermal Printers
ESD & Circuit Protection
Relays & Capacitors
Our services combine an innovative system with rational analysis to understand product design, customer expectations and target market.
Our services include:
Project Management
Custom-Designed Solutions
Design and Consultancy
Assembly and Test
2D and 3D CAD Drawing Service
Logistics Value-Add
Fan Assembly Services
Anti-Static Survey & Assessment
Obsolescence Service