Founded in 1967, Amphenol Sine Systems is a world-leading manufacturer of interconnection products supplying high-performance interconnect systems for a broad range of industrial applications.
Amphenol connector ranges connect smarter, faster technologies to customer solutions, and are directly compatible with other connector brands in the industry including Deutsch, Harting, Binder, Hirschmann, and Souriau.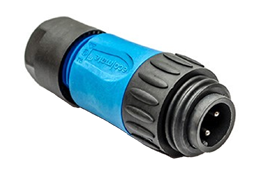 Circular Connectors
Circular connectors are selected for their strength, ease of engagement and disengagement, and flexibility in contact configuration and locking mechanisms. Amphenol's extensive range of circular connectors includes options for waterproof, IP rated and industry specific products.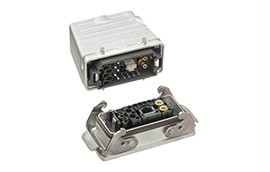 Rectangular Connectors
Amphenol's rectangular interconnect options include thousands of multi-pin standard and custom configurations, for connection on the front or back panel, from wire-to-board, or board- to-board.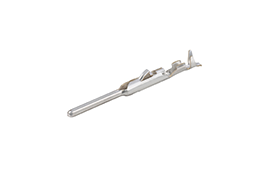 Crimp Contacts
With high reliability specially in harsh environments and its resistance to corrosion, flexing and vibration, crimp contacts has been favoured in many applications. At Inelco Hunter, we carry a wide range of crimp contacts to suite your needs.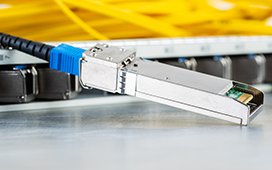 Cable Assemblies
Inelco Hunter offers a custom cable assembly service, including multi-core data cables, ruggedized sealed connectors and coiled cable assemblies.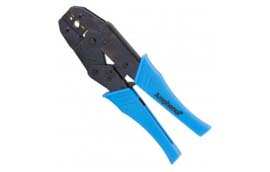 Tools & Accessories
Amphenol's full range of tools for crimping, removal, and stripping and cutting is available through Inelco Hunter, along with their crimping dies, contact locators and protective caps and covers.
Custom Interconnected Solutions
Our engineering department offer solution-oriented development support for your custom interconnection requirements. Recent projects have included combining technologies across Amphenol divisions to produce field-installable LED lighting solutions for storefront signage, and waterproof terminated curly cabling for portable field testing kits.
Why Choose Inelco Hunter?
At Inelco Hunter, we have formed strategic partnerships with leading manufacturers, allowing us to offer a comprehensive range of quality products. When buying from us you benefit from an integrated approach to your design, project and production requirements
Our range of products include:
LCD, TFT, OLED & Custom Solutions
Touch Screen Panels
Panel PC & Embedded Solutions
Interconnect Solutions
Fans, Blowers & HL Assemblies
Thermal Printers
ESD & Circuit Protection
Relays & Capacitors
Our services combine an innovative system with rational analysis to understand product design, customer expectations and target market.
Our services include:
Project Management
Custom-Designed Solutions
Design and Consultancy
Assembly and Test
2D and 3D CAD Drawing Service
Logistics Value-Add
Fan Assembly Services
Anti-Static Survey & Assessment
Obsolescence Service