Inelco Hunter's engineering team performs a set of pre-design activities, critical when defining product specifications, documenting design challenges and identifying potential risks. We help customers who come with defined requirements for their project, and those with unformed product ideas. It is here that our expertise and up-front research turns concepts into brilliant products.
1. Establishing features and functionality
This is a critical decision-making process where our engineers work with you to clarify your project fundamentals and key requirements, creating a rational set of product features and functionality.
This will include:
Core product functionality and key selling parameters for the product and intended market
Key performance parameters
Competitive product evaluation
Assessment of appropriate market differentiators
Side functionalities: adding value without burdening the system with non-essentials
The degree of scalability – future planning to meet market changes
The number of product variants feasible under the metrics of cost, size, weight etc.
Expectations for the human-machine interface: ergonomics; ease of use; end-user learning curve.
2. Establishing technical Specifications
Once the features have been established, we translate these into a technical requirements specification for the design stage.
We will assist you with this specification, taking into account:
Power consumption
Size
Weight
Mechanical construction
Environmental tolerance
Ingress protection
Accuracy
Safety and immunity requirements
EMC requirements and testing standards
3. Comparison of technologies and platforms
We compare competing technologies and platforms from our leading suppliers to establish the optimal choice for the longevity of your design.
Our assessment will look at power, speed, cost, licensing terms, safety certifications and approvals testing, manufacturing support, performance, and product lifetime requirements, as appropriate.
Inelco Hunter's experience in many different markets (Medical, Transportation, Industrial, Instrumentation, Fire & Security, Military, Avionics, etc.) enables us to leverage our expertise across a number of industry verticals. Working with our world-class suppliers we will evaluate emerging technologies, assessing their potential for your application and creating a winning market differentiator for you and your customers.
4. Identifying technology challenges, risks and backup alternatives
All new product developments have some risks attached.
Part of our Feasibility Research service seeks to identify and quantify these and, if necessary, to find ways to mitigate them. Examples of risks to product development could be:
Immaturity of core technologies
Lack of third party or manufacturer support
Component supply or pricing issues
Design limitations due to technology restrictions
The risks and solutions unearthed will be documented so that you can take account of them when making your commercial and timescale plans.
6. Analysing NRE (non-recurring engineering) cost and manufacturing cost
Before a project is commercially sanctioned, you will want to know not only the development costs but also the expected unit costs. To this end, budgetary costs are calculated based on preliminary discussions, and initial quotations provided for discussion and review.
7. Development costs and milestones
Once the feasibility study is complete, we offer a development proposal to establish full costs and milestones required to be met. Our Engineering can provide
2D / 3D design and drawings
Costs and milestone estimates
First prototypes and initial testing
Golden samples
Type approval and initial testing
Pre-production / Pilot batch production
Test certification and approvals available (EMC, IEC, BS, VDE etc)
Production start and production ramp-up planning
Full project planning using MSP
We offer full project plan implementation, allowing customers to work intuitively and efficiently directly with our engineering team, ensuring clear and open communication, engineer to engineer, throughout your product design project.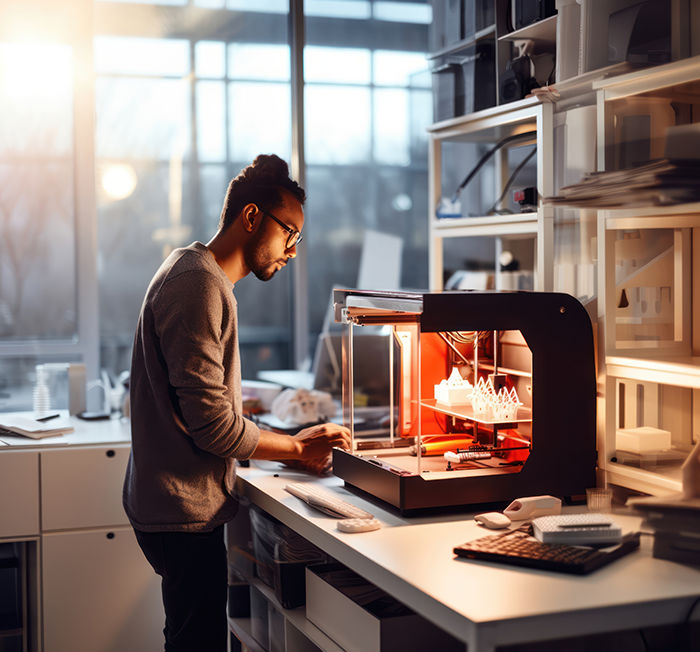 Why Choose Inelco Hunter?
At Inelco Hunter, we have formed strategic partnerships with leading manufacturers, allowing us to offer a comprehensive range of quality products. When buying from us you benefit from an integrated approach to your design, project and production requirements
Our range of products include:
LCD, TFT, OLED & Custom Solutions
Touch Screen Panels
Panel PC & Embedded Solutions
Interconnect Solutions
Fans, Blowers & HL Assemblies
Thermal Printers
ESD & Circuit Protection
Relays & Capacitors
Our services combine an innovative system with rational analysis to understand product design, customer expectations and target market.
Our services include:
Project Management
Custom-Designed Solutions
Design and Consultancy
Assembly and Test
2D and 3D CAD Drawing Service
Logistics Value-Add
Fan Assembly Services
Anti-Static Survey & Assessment
Obsolescence Service