Along with our standard range of resistive and capacitive touch panels, we can now offer our customers the features of capacitive touch with the added benefits of resistive. Fujitsu's light/feather touch solutions can emulate a dual touch input (with pinch, zoom, rotate) or offer a flush finish screen design to their application. A wide range of sizes and custom solutions are also available for easy integration into customer applications.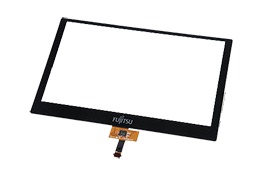 Capacitive Touch Panels
Capacitive touch panels have a multi-touch ability and are extremely durable in most environments. Capacitive touch panels can be operated using finger touch or a stylus and allow for Zoom, Rotate, Flick and Swipe actions.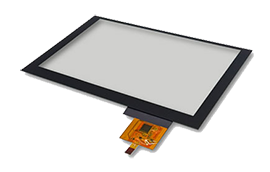 Resistive Touch Panels
In this era where media, leisure and workspace are digitising, the use of touch panels has become more common. Inelco Hunter offers 4-wire, 5-wire, 7-wire and multi input resistive touch panels.
Why Choose Inelco Hunter?
At Inelco Hunter, we have formed strategic partnerships with leading manufacturers, allowing us to offer a comprehensive range of quality products. When buying from us you benefit from an integrated approach to your design, project and production requirements
Our range of products include:
LCD, TFT, OLED & Custom Solutions
Touch Screen Panels
Panel PC & Embedded Solutions
Interconnect Solutions
Fans, Blowers & HL Assemblies
Thermal Printers
ESD & Circuit Protection
Relays & Capacitors
Our services combine an innovative system with rational analysis to understand product design, customer expectations and target market.
Our services include:
Project Management
Custom-Designed Solutions
Design and Consultancy
Assembly and Test
2D and 3D CAD Drawing Service
Logistics Value-Add
Fan Assembly Services
Anti-Static Survey & Assessment
Obsolescence Service