Capacitors
Inelco Hunter offers the complete range of Conductive Polymer Electrolytic Capacitors from Panasonic: SP-Cap, POSCAP, OS-CON & Hybrid series. These capacitors offer higher safety than general tantalum capacitors, very low ESR and high frequency characteristics which are not dependent upon temperature and voltage.
Contact Us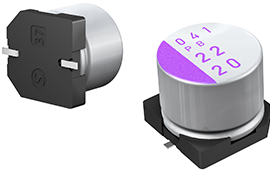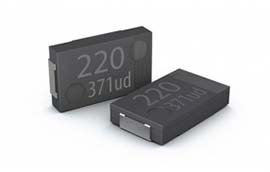 SP-Cap
SP-Cap is a rectangular chip-shaped multi-layer aluminium capacitor that uses a polymer as its electrolyte. Ideal for customers who are concerned about ripple noise, it is a low profile, low cost and ultra-low ESR choice.
Hybrid
The Hybrid series capacitors combine the benefits of Aluminium Electrolytic and Speciality Polymer Capacitors, with high voltage, high reliability, low leakage, and low ESR. These are a more cost-effective option featuring greener technology.