Founded in 1991, Powertip is one of the leading manufacturers of LCD technology and is is fully equipped to handle the market needs for TFT, COG, TAB, COB and SMT LCD module designs. With over 79 standard LCD module series, comprising over 1,000 configurations, Powertip is uniquely positioned in the marketplace. Very few LCD module manufacturers can affirm this diversity of standard product.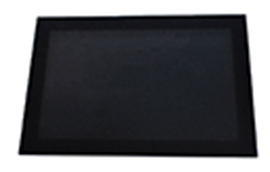 TFT Displays
The most popular types of displays are TFTs. These displays are used in everything from phones, TVs and tablets to control panels in industry. Where there's a touch panel, there's usually a TFT behind it. Offering a cost-effective solution with better viewing angles, lower power consumption, and versatility of size, resolution and brightness, we can provide standard products or tailor a solution for your application with minimal investment. Our engineers have incorporated TFTs into applications for automotive, medical, industrial and consumer use, notably the official Raspberry Pi 7" display, and our 10.1" Raspberry Pi display kit.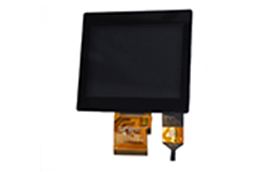 Graphic Displays
Inelco Hunter Graphic Display LCDs are one step up from character displays – still mono, they offer more flexibility with the information displayed, able to show both characters and graphics on one matrix. Available with and without controller IC, and in a wide range of sizes, STN or FSTN type displays, backlight colour options, and with or without touch, graphic displays are ideally suited to consumer goods and office equipment.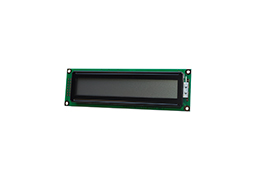 Character Display
Inelco Hunter Character LCD Displays are a high reliability, easy to drive option offering simplicity and clarity of design where a cost-effective mono solution with no graphics is required. Ideal for industrial and consumer applications such as measuring instruments, cash registers, and agricultural equipment, our standard sizes range from 8×2 to 40×4. A variety of polarisers, backlight colours and temperature options are available.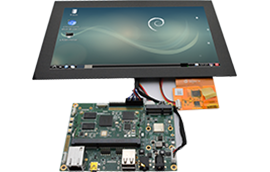 Powertip Embedded Systems
We offer a wide range of embedded systems from Powertip ranging from STM32, Smart UART, MPU, SOM and SBC technologies.
Why Choose Inelco Hunter?
At Inelco Hunter, we have formed strategic partnerships with leading manufacturers, allowing us to offer a comprehensive range of quality products. When buying from us you benefit from an integrated approach to your design, project and production requirements
Our range of products include:
LCD, TFT, OLED & Custom Solutions
Touch Screen Panels
Panel PC & Embedded Solutions
Interconnect Solutions
Fans, Blowers & HL Assemblies
Thermal Printers
ESD & Circuit Protection
Relays & Capacitors
Our services combine an innovative system with rational analysis to understand product design, customer expectations and target market.
Our services include:
Project Management
Custom-Designed Solutions
Design and Consultancy
Assembly and Test
2D and 3D CAD Drawing Service
Logistics Value-Add
Fan Assembly Services
Anti-Static Survey & Assessment
Obsolescence Service