Press Release: August 2018
Robust Carrying Cases for Fujitsu 2" and 3" Portable Thermal Printers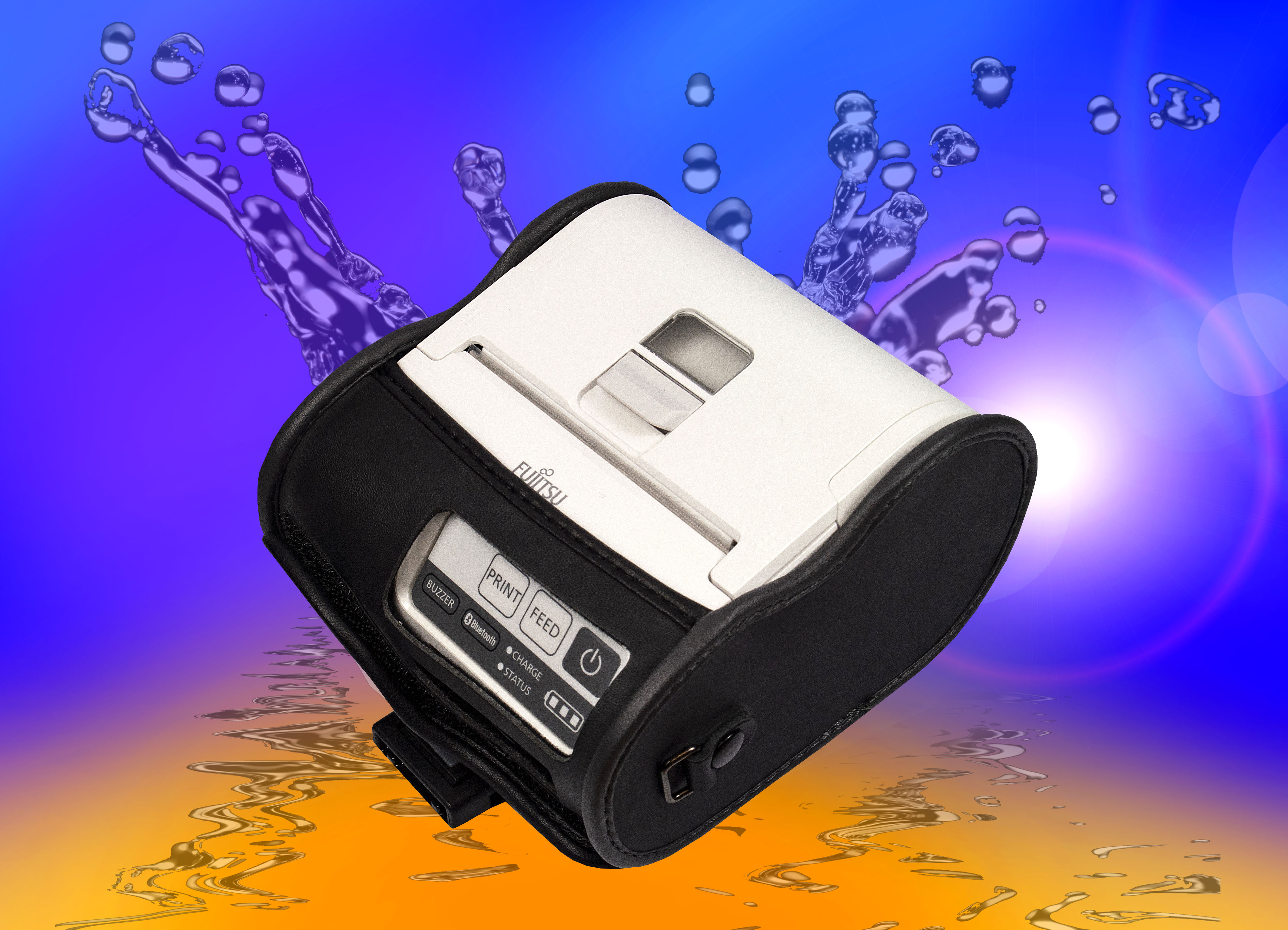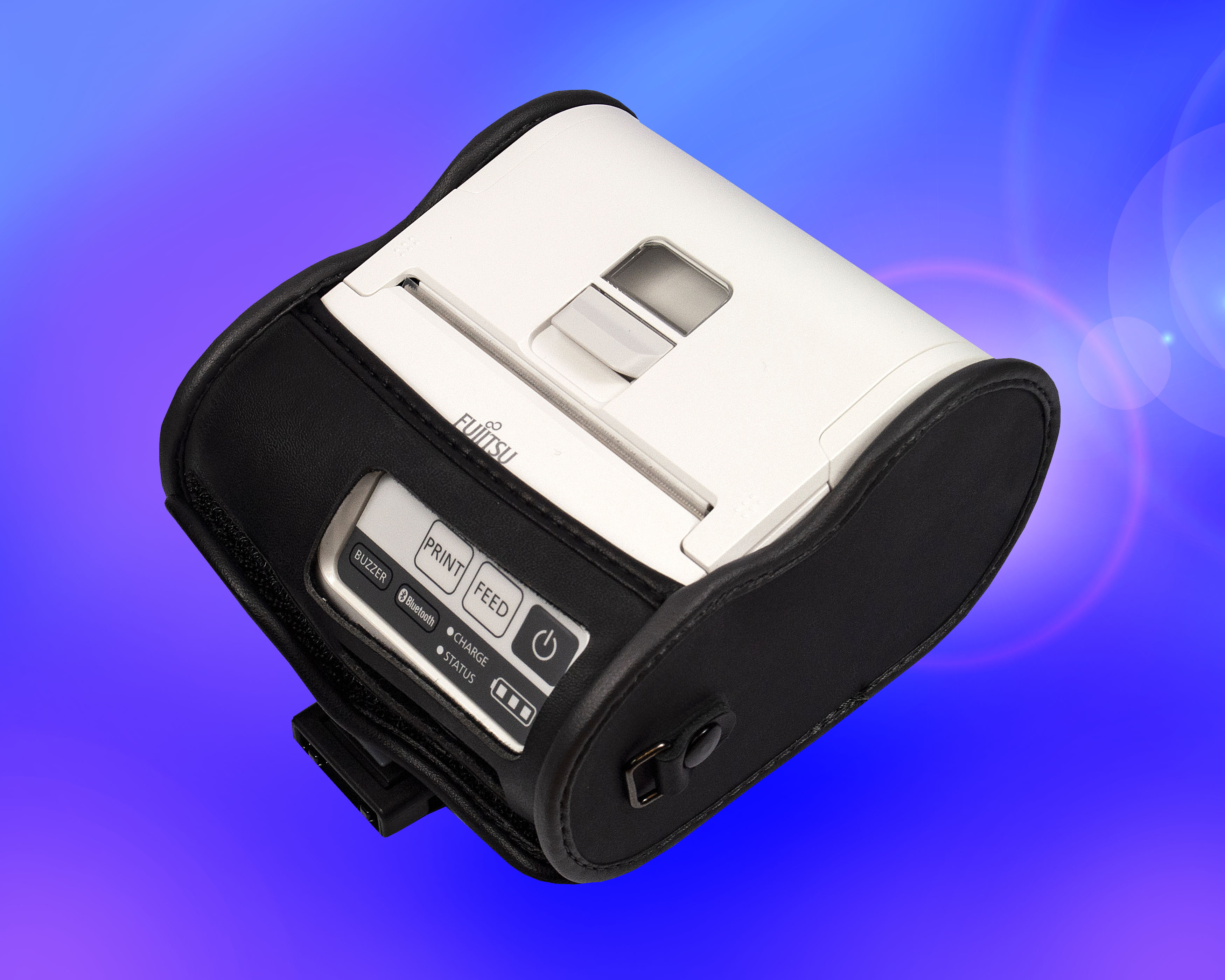 Inelco Hunter has announced the availability of two robust carrying cases for Fujitsu 2" and 3" Thermal Printers. The carrying cases have been introduced as a result of the high demand for these portable printers – the market has taken on board the mobility offered by these very compact printers in diverse applications, which include printing tickets, receipts and coupons, anywhere in the world.
The cases provide robust protection for rugged handling in "on-the-go" situations, onsite situations like exhibition halls, mobile retail outlets and airports. The entire printer is enclosed by a tough case, and the top flap opens to reveal the paper roll and control keypad. There is no need to remove the printer from the case – when the top flap is opened, full user access is available. A shoulder strap is also included for easy "on-the-go" transport of the printer.
Both the 2" and 3" printers are semi-rugged, water-resistant and have a drop-resistance up to 1.5 meters. The printers are fast and easy to operate – simply drop in a roll of paper and close the lid (the 3" version uses 80mm wide thermal paper). The 2" printer has a printing speed of 120mm/sec and the 3" printer has a printing speed of 80mm/sec. The mobile printers are amongst the fastest on the market. They can print both 2D barcodes and stacked barcodes plus 195 alphanumeric KANA characters and 195 international characters. Along with this a wide range of character sizes can be selected.
Integration is also very straightforward – the supplied printer software development kit covers multiple platforms including iOS, Android, Windows, etc. The development kit provides a "ready to go" solution, with simple integration into the payment, information or couponing application. Used as an add-on to any solution, the Fujitsu printer provides real flexibility in "go-anywhere" mobile printing.
If required, Inelco Hunter can provide technical assistance in the integration of the printer into the customer's application eg payment, information or couponing systems – customers can have complete confidence when designing and developing their products.
In addition, Inelco Hunter can supply complementary electronic components such as surge protection devices, cooling fans, connectors, relays, and TFT Touch Screen displays, making them a comprehensive electronic component supplier. Inelco Hunter's wide product range is backed by an in-house engineering support team, offering design, consultancy and project management services.
For more information Contact Us.